Students in Shatabdi Nrityayan are enrolled with the blessings of Guru Durga Charan Ranbir and Ma Arati Ranbir ( wife of Durga Charan Ranbir ).
About Shatabdi Nrityayan
The Institute being established in the year 2001, is a premier cultural place , dedicated to promotion and propagation of "Odissi" and "Yoga". The internationally acclaimed Guru Durga Charan Ranbir of Odisha is the mentor of this institute. Recently Shatabdi Nrityayan has also added a new wing for Creative Dance. It is also involved in various sociocultural activities , including charitable ones with the sole objective to build a strong and healthy society with moral values.
Classes and workshops
1. Shatabdi Nrityayan aims at grooming dancers to be professional performers with mental alertness and physical fitness.
2. Students are trained impartially with great care.
3. Guruji and teachers from Bhubaneswar visit Shatabdi Nrityayan frequently to conduct workshops on Odissi and Shambalpuri Folk.
4. Students are given opportunity to see video recorded performances of renowned Odissi dancers to enhance their own perceptions as dancers.
5.Workshops by Shatabdi are conducted twice in a year during vacations where special items are taught to aspiring students.
6. Shatabdi Nrityayan also welcomes the interested candidates (other than institute's enrolled students) for only Odissi and Shambalpuri Folk Workshops.They may refer to the details in Notice and Contact.
7. Theory is recreated in a performer friendly manner.
8. Teachings of Guruji and Shatabdi are imparted to the students.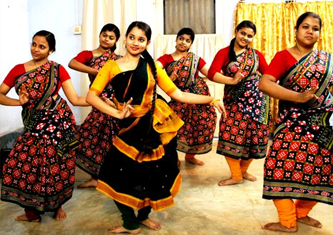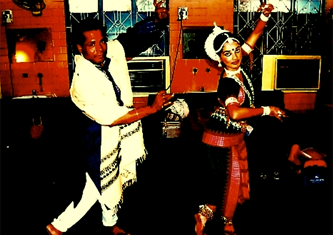 Class Timings
Class Days
Yoga
Odissi
Creative Dance
Saturday
7.30 a.m. to 9.30 a.m
4.30 p.m. to 6.30 p.m
6.30 p.m. onwards
Sunday
7.30 a.m.to 9.30 a.m.
9.30 a.m. to 11.30 p.m.
-
Dress Code
1. Green Kameez
2. Yellow Salwar
3. Yellow Dupatta